Council seeking consultation for 5,900 homes plan
The following report by Matt Oliver at the Oxford Mail suggests that South Oxfordshire District Council has for the first time revealed it will consider building homes in the area that might encroach on existing Green Belt land.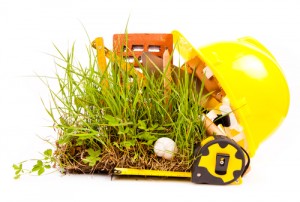 SODC has opened a public consultation, asking its residents to give their views on where a potential 5,900 extra homes could be built.
One of a number of options put forward is "next to neighbouring major urban areas" such as Oxford and Reading.
It marks a change in tone for the council, which in the past has fiercely opposed suggestions that homes would be built on the Green Belt.
But the new document notes: "It would mean more homes are close to the main centres of employment and facilities (and give) a reprieve for our towns and larger villages already taking growth.
"(But the) Oxford option would result in a major incursion into the Green Belt."
Oxford City Council leader Bob Price said: "The case for development near Grenoble Road is one we have made for a long time, so to see them include this is something we welcome.
"We will obviously have more extensive discussions later on, but we hope this could lead for a partial Green Belt review."
But it falls under SODC's planning authority and the Conservative-led council has always maintained it would be a last resort.
Other suggestions put forward in the consultation are putting all the homes in one place and creating a new town, as well as continuing the current distribution of house-building.
The latter would see 60 per cent going to Didcot – a potential extra 3,200 homes.
It comes as pressure mounts on the county's district councils to respond to the Strategic Housing Market Assessment (SHMA), which in March claimed 100,000 new homes were needed in Oxfordshire by 2031.
For its part SODC had only planned for 10,600 homes between 2011 and 2027, but the SHMA has said between 14,500 and 16,500 are needed by 2031.
The Campaign to Protect Rural England, which has lambasted the SHMA figures since they were first revealed, dismissed the proposals in the consultation.
Campaign manager Dr Helena Whall: "They all suffer from the fact that the sheer volume of housing it is proposing to allocate is unacceptable.
"(The district council) should reject the current flawed SHMA figures and not use them as the basis for any decision-making."
But SODC cabinet member for planning Rev Angie Paterson warned against ignoring the figures. She said: "We have not so far progressed any of these ideas yet. We are just at the beginning. But the SHMA is something we must take note of."
The consultation ends on July 23 2014.
This article originally appeared in the Oxford Mail Friday 20th June 2014.